Raleigh Mobile Notary operates conveniently out of Raleigh and aims to deliver rapid, reliable notary services to customers throughout the Wake County area and beyond.
I can notarize any document, whenever and wherever you need, and will do everything I can to meet your mobile notary expectations while providing you with the services you need in your situation. Call or text me anytime at 919-600-7689.
Quick and Thorough Mobile Notary Services
There are many points in your life when you will need the services of a notary in Raleigh, NC. Often, these will coincide with important, pivotal moments that demand quick action. Whether the transferring power of attorney, transferring an auto title to a prospective buyer or signing on the dotted line of a property transfer, Raleigh Mobile Notary is ready to help you proceed with confidence.
As a mobile notary with years of experience, I work swiftly to ensure all of your legal documents are properly in order and that you are ready to move forward in your circumstance in which you need them.
Because I am a mobile notary local to right here in Raleigh, NC, I am able to provide services when and where it is needed. I serve a broad range of clients at any location, including at your home, place of business, medical facility, incarceration center, or anywhere else you may need me.
I always act with professionalism and honesty, going the extra mile for every client to make sure they understand the documents they are signing, and I strive to be your trusted resource for any professional notoriety services. Don't waste time with the bureaucracy and headaches that come from an institutional notary public. Instead, get service when and where you need it from Raleigh Mobile Notary.
Texts must mention the type of document you need notarized.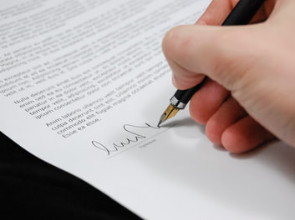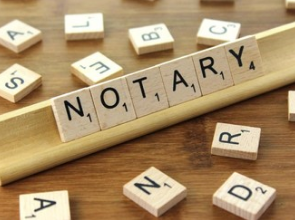 Raleigh Mobile Notary is certified and background screened by the National Notary Association (NNA) as a Notary Signing Agent. I make it easy and convenient to complete your loan closing documents effectively and timely as I'll travel to your location on your time and your schedule. I make the signing process simple by utilizing my many years of notary public experience to handle and notarize the documents as part of the chain for completing the mortgage loan.
When you hire a signing agent, you want to make sure they are professional and understand the documents involved in the loan closing, and this is what makes Raleigh Mobile Notary the best signing agent in Raleigh. Not only does the reputation speak for itself, but the convenience of knowing you have a trusted professional to assist you can also take the stress off at a time, which can already be a stressful situation for the borrower.
When you need a loan signing agent who will make your life easier, call Raleigh Mobile Notary and let me take care of the loan closing documents for you right here in Wake County, or anywhere in the Triangle.
What is a Loan Signing Agent?
A Loan Signing Agent is a state-commissioned Notary who is a trusted professional specially trained to handle and notarize loan documents. The Signing Agent is hired as an independent contractor to ensure that real estate loan documents are executed by the borrower, notarized, and returned for processing on time. Completing this critical part of the loan process enables the loan to be funded.
A Notary Signing Agent should ensure that they are disinterested in the transaction and have a mutual obligation to all parties to remain objective, neutral to any position, insure awareness of document contents by the affiant and make a reasonable effort to prevent fraud and protect affiants from coercion.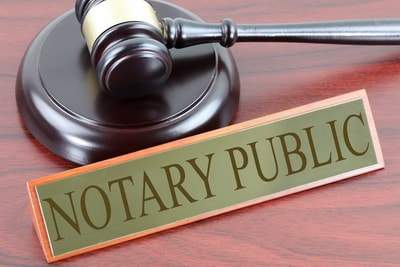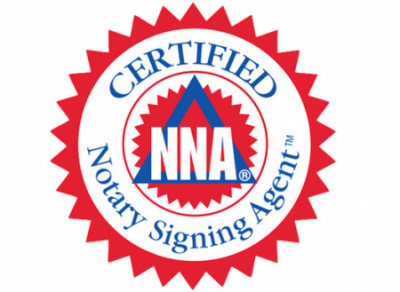 ​Convenient Mobile Notary in Wake County
When you require immediate notary services, Raleigh Mobile Notary is here and always ready to help. I work efficiently to provide the document notarization you need, where and when you need it. I offer great notary and customer service in Wake County, and if you live in any of the neighboring counties then no worries, contact me and let's make an appointment:
Notary public's are appointed by the State Government, e.g., Secretary of State, Governor, or Lieutenant Governor. In some cases, they may also be appointed by the State Legislature. Their job is to act as a witness to the signing process of different legal documents. They are there to confirm the identity of the person signing the document. A notary public cannot offer any legal advice or prepare legal documents, with a few exceptions such as Puerto Rico and Louisiana.
Offices that deal with documents which need notarization such as, law offices, auto dealerships, lenders, insurance brokers, and health care providers, often employ a notary public. However, it is not feasible for individuals to employ a notary public and this is where a mobile notary service comes in to play.
Texts must mention the type of document you need notarized.
How Can a Raleigh Mobile Notary Help You?
All individuals need a notary public at some point in time because it is mandatory for many transactions and legal documents to be notarized in North Carolina. Finding a reputable notary public can be time-consuming especially when you need one with short notice. If you don't already have a notary public on your staff, or if it's a holiday, weekend, after-hours, or any other time you need documents notarized, then a mobile notary service is for you. Raleigh Mobile Notary will travel to your location and at a time that is suitable for you, saving you precious time and money.
So you searched "Notary Near Me" on Google, now what?
Raleigh Mobile Notary can be wherever you are. Whether it's right down the street or on the other side of the state, give us a call anytime, and we'll take care of all your notary needs.

Note: I am not an attorney licensed to practice in the state of North Carolina, and may not give legal advice or accept fees for legal advice.
© 2021 Raleigh Mobile Notary. All Rights Reserved.